Caoha Dental Clinic is aimed at providing customer with the best in oral health care, both in terms of expertise and quality of service. Throughout our bussiness, we have been cultivating professionally by attending domestic training courses (taught by domestic and foreign lecturers) and from foreign countries.
Dr. Cao Huu Tien DMD, PhD - Dental specialty manager and treatment director who has participated in training courses:
• Esthistic Dentistry
• Implant Dentistry
• Orthodontics
• Invisalign
Diploma and Certificates
Diplôme Inter-universitaire d'Odontologie Chirurgicale
Advaned Surgical Procedure (issued by National Hospital of Odonto-stomatology)
ITI/straumann implant training course (issued by International Team for Implantology)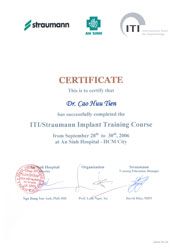 Advanced surgical procedure for Dental Implant Placement and Bone Grafting (CE credit is provided by Dentispace, LLC, an ADA CERP Recognized Provider)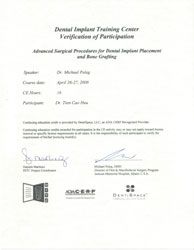 High-quality care for over 15 years
For over 15 years we have been providing patients with the highest quality of dental care at a reasonable cost. Our dentists utilize the latest in technology and treatment methods in order to maintain a superior reputation in the dental field.
We're dedicated to our patients
The professional and dedicated cosmetic dentist team strives to exceed your expectations through optimal dental treatments with personal attention in a pleasant and caring environment. At Caoha Dental Clinic Ho Chi Minh city Vietnam, we always listen, understand your dental needs and work closely with you to achieve the perfect smile of your dreams.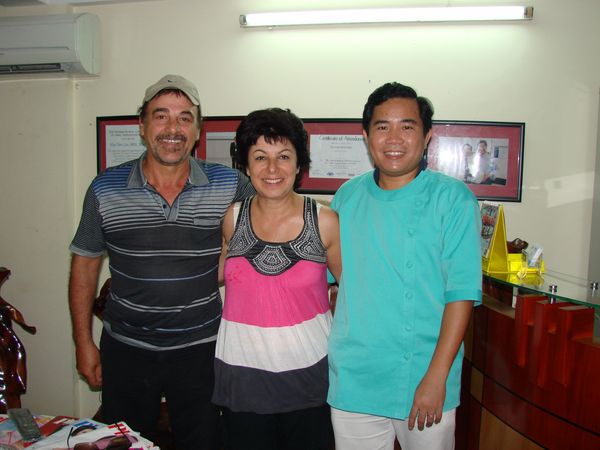 Our visions
• Quality: Treatment quality first
• Service: Your satisfactory is our pleasure
• Fee: a reasonable cost ensure treatment quality